Miami Catering for Events, Retreats, and Vacations
MIAMI CATERING FOR PRIVATE EVENTS, VACATIONS AND PARTIES
Gourmet Catering Services in the Miami Area
Are you hosting a gathering in South Florida and want an elevated culinary experience for your guests? Unlike traditional catering companies, which will make you select from a set menu list, we will work with you to create a unique catering plan just for your occasion.
We provide gourmet catering services in Miami for a variety of intimate events, including dinner parties, special occasions, vacations, and retreats. We'll design a fully customized menu, accommodating your guests' food allergies and preferences, so no one misses out. And just like we do for our weekly personalized chef clients, our chefs will use only fresh, whole, premium, organic ingredients.
Private Catering for Dinner Parties
At The Pickled Beet, our catering services make it easy to host memorable, stress-free, gourmet dinner parties. We provide custom chef-prepared multi-course meals with suggested wine pairings, allowing you to relax and enjoy your guests. Our skilled, professional chefs prepare dishes from all over the world, including Asia, Italy, France, Mexico, India, Latin America, the Caribbean, and the United States. We can also remake favorite recipes to accommodate guests' food allergies, dietary lifestyles, and unique preferences. 
Be a guest at your own party as we take care of everything – from planning to shopping, cooking, serving, and kitchen cleanup. Our chef will serve each course, with meticulous plating and Michelin star-level innovative flavor profiles. In addition to cooking, serving, and attending to your guests, our private chef services team will also clean up and leave your kitchen spotless. All you have to do is relax and enjoy your guests' company. We will take care of everything!
We will design a menu that fits your vision and will rival any 5-star restaurant. Your dinner party guests will be impressed with the flavors, presentation, and attention to details.
Fill out our short private catering form, so we can learn more and schedule a consultation call to discuss your dinner party and desired menu.
Event & Special Occasion Catering in Miami
Elevate special occasions – such as birthdays, anniversaries, graduations, and holiday parties – with our personalized event catering services.
We'll work with you to create a customized menu, and one of our private chefs will prepare and serve  in your home, or we can prepare your special meal in our own professional Miami catering kitchen and hand-deliver everything you need prior to your event.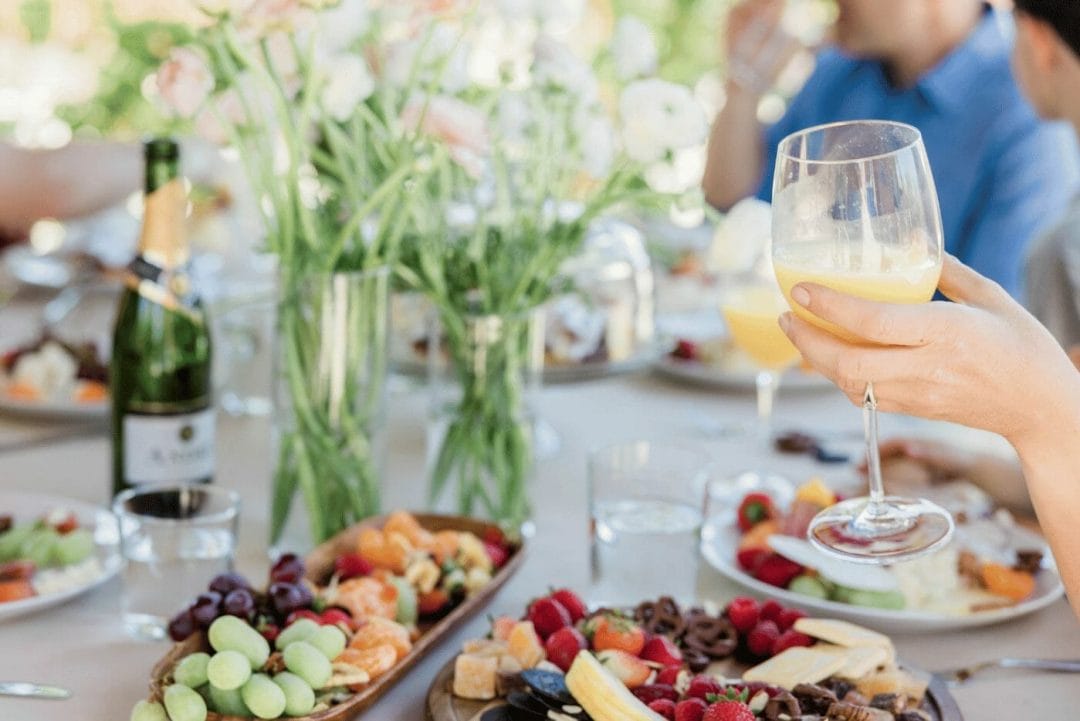 Chef Services for Visitors, Vacationers & Retreats
If you're planning a Miami vacation or retreat, let us be your culinary concierge while you're visiting South Florida.
Spend your leisure time enjoying the sites, and let us provide curated chef experiences, private catering services, and/or stock your vacation home (Airbnb, VRBO, hotel suite, etc.) with special meals or snacks. We have been in business since 2006 and are specialists at creating delicious cuisine that accommodates diverse tastes, needs and preferences.
Our chefs will design custom menus for your stay, so you can fully enjoy your visit to Miami!
Personalized Meals for Business or Medical Travelers
Whether you're visiting the Miami area on business, for athletic training or medical treatment, prepare to unwind at the end of the day (or get your day started) with delicious, personalized meals prepared for you by our professional chefs. Planning a group outing on the beach or a boat? Let us create, pack, and hand-deliver a gourmet lunch for you to take with you.
We provide a variety of fully customized options to accommodate your meal preferences, schedule, and any dietary restrictions or food allergies while you travel. Let our team create an unforgettable culinary experience and make your trip to Miami enjoyable and stress-free. while you enjoy every moment possible of your trip to Florida.
Boutique Catering Provided by a Top 100 Florida Company
The Pickled Beet is ranked among the top chefs in Miami by Expertise.com for 5 years running, and we were named a 2023 Top 100 Woman-Led Business in Florida by The Women's Edge (the only culinary service company in the state to make the list)!
WHAT OUR MIAMI CATERING CLIENTS SAY
"The Pickled Beet is always so creative. Their chefs extract flavors from food and dishes like no other. From preparing delicious and weekly tasty dinners for a few, to gatherings of 20 to 30, special parties and even tailgating food that is both good to the taste buds AND good for the body, they never disappoint."
– Clinton P.
"Dinner was perfect! I couldn't have done it without The Pickled Beet team. Thank you!"
– Peggy M.
"The Pickled Beet is a terrific personal chef/catering service. I have had them cater for my family for the last three years and I highly recommend them."
– Jess P.
"The Pickled Beet is my go-to anytime I want a special event catered. From anniversary dinners to special holiday meals, their food and service can't be beat!"
– Jennifer B.
"Delicious food made with the best ingredients and special care. What more could one ask for?"
– Sue C.
"Delicious food and they customize based on your needs and wants. A real healthy treat."
– James G.
"The food is always so fresh and flavorful. All kinds of items for any food preferences or health issues too."
– Sarah D.
Frequently Asked Questions
How much do catering services cost?
Pricing varies based on your menu selection and number of guests. Please contact us for customized pricing and scheduling.
How much notice do you need? Can you cater our party tonight?
It's best to contact us when you set your event date. We need a minimum of two weeks notice to ensure we can procure the organic ingredients needed for your menu.
Some of us eat meat and some don't. Can you work around that?
Of course! Our menus are fully customized to accommodate any eating lifestyle, food allergy, or dietary restriction for everyone in your family or group.
Can you cater our office party or lunch?
Absolutely. We offer a wide selection of hot and cold dishes to accommodate every type of event. Email customerservice@thepickledbeet.com if you would like to coordinate weekly corporate lunches or repetitive events.
Will you send chefs and servers to cook on site?
Yes, we provide in-home private chef experiences for dinner parties, special occasions, vacationers and retreats. We can also prepare and hand-deliver your menu preceding your event, if you prefer. For our weekly personal chef services, on the other hand, in order to uphold our clients' privacy and ensure high quality meals for all of our clients,  we prepare all personalized meals in our dedicated gluten-free kitchen and deliver them fresh to clients throughout South Florida.
We're vacationing in Miami and want a full-time chef. Do you offer that?
We provide private chef experiences for those vacationing or visiting the Miami area for business, training or medical treatment. However, we do not have private chefs who exclusively cook outside of our kitchen full-time. Instead, our convenient personal chef and catering services offer hand-delivery of fully customized gourmet meals for breakfast, lunch, dinner, snacks, smoothies, fresh juices, and desserts. You'll experience the luxury of a private chef cooking for you every day with the freshest, organic ingredients – without the hassle of scheduled meals or opening your vacation home to a third party.
CLICK HERE TO GET STARTED PLANNING YOUR CATERED EVENT OR VACATION MEALS