Personalized Chef Services, In Good Taste
People always ask us, "What's on your menu?" It's simple –  you tell us! Each week, our experienced chefs craft deliciously designed custom meals based on your unique preferences.
We consider everything down to your spice tolerance, portion needs, and dietary restrictions, all while prioritizing quality, flavor, and variety weekly. In fact, we don't repeat an entrée in a three-month period unless you request it. (Hey, we all have our favorites!)
See Menu Ideas and Options
Whether you're an athlete, a busy parent, a professional on the road, or have a health ailment you're working to mend, we can design a service that is precisely what you need to live and feel your very best.
We invite you to view our sample menus below to discover what our clients enjoy in a typical week from The Pickled Beet.
This menu was specifically for a client working with a functional nutritionist to reduce inflammation, lower cholesterol, and lose weight.
We designed this menu to help a client maintain weight and adhere to personal macronutrient goals.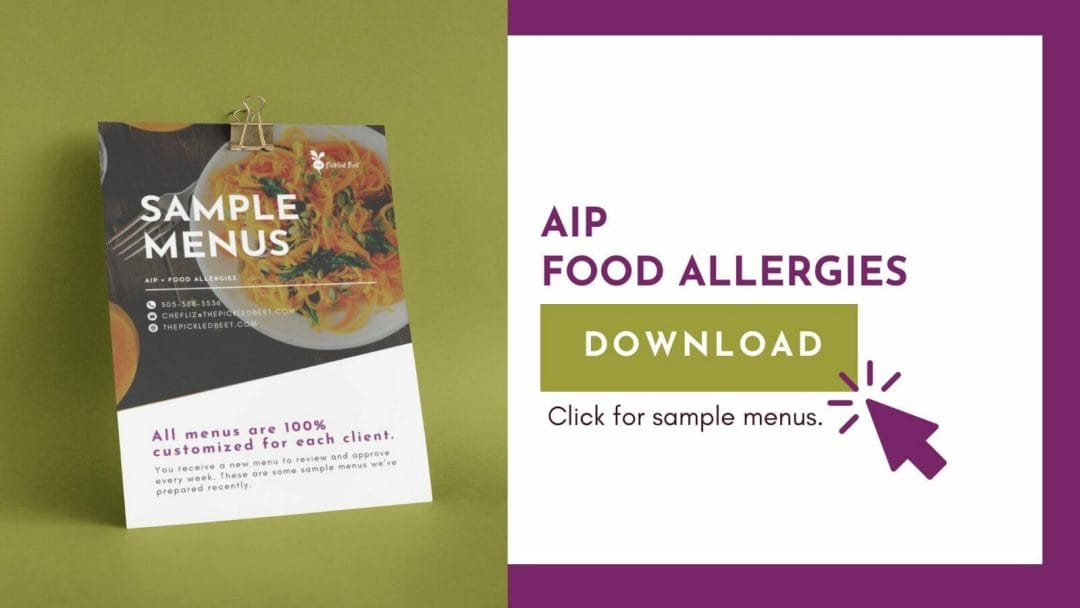 The majority of our clients have a medical malady or food allergies and sensitivities.
We designed this client's menu to reduce inflammation, put autoimmune conditions such as Hashimoto's Thyroiditis, Multiple Sclerosis, Diabetes, Rheumatoid Arthritis, Psoriasis, Lupus, IBD, etc. into remission.
If you don't have any dietary restrictions, and want 100% personalized, restaurant-quality meals cooked from scratch by professional chefs using organic produce and poultry … we are here for you too!
We designed this menu for a client who wanted delicious meals they could heat up and have on the table in less than 30 minutes.
For professional and amateur athletes who need to build lean muscle and endurance. Designed for clients who want to boost their workouts and stamina while participating in their sport.
We work with trainers and provide meals based on their specific recommendations for each athlete.
If you have a specific eating style, and you want to know if we can accommodate it – the answer is "Yes, we absolutely can."
We design each meal to adhere to your preferred eating style.